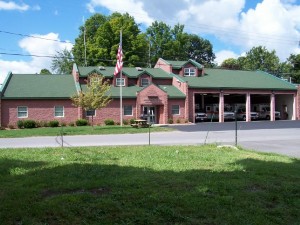 The Greater Baldwinsville Ambulance Corps is a non-profit volunteer based Emergency Medical Services Provider to the businesses and residences of the Town of Van Buren, Town of Lysander, Town of Geddes, and Village of Baldwinsville.
GBAC, established in 1962,  has provided more than 50 years of professional emergency medical service to the Greater Baldwinsville Community.  GBAC provides Basic Life Support (BLS) and Advance Life Support (ALS) pre-hospital care. EMS coverage is complimented with paid full-time, part-time and volunteer New York State Certified Providers.  We currently have 28 volunteers, 12 full-time employees and 15 part-time employees.  These Drivers, EMTs, Medics, Paramedics and Helpers cover the district 24 hours a day 7 days a week 365 days a year.
GBAC has a fleet of five New York State Certified Ambulances, Operations Vehicle and a Squad Car.  GBAC provides continuing medical education to its members, as well as First-aid and CPR classes to the public.
Visit our Training Center to see CPR Class Schedule!
In the case of an Emergency, GBAC is just a 911 call away.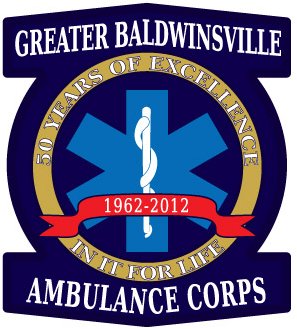 Greater Baldwinsville Ambulance Corps, Inc. is a non-profit 501(c)(3) tax exempt organization