GBAC has been in serving the Greater Baldwinsville Area since 1962.
Established in 1962, The Baldwinsville Ambulance Corps was initiated and developed by several interested Baldwinsville citizens. The organization roots were established by a local business man who found unique ways for raising money to fund the operating expenses. Ralph Gates, a funeral director coordinated fund raisers such as door-to-door campaigns and Cole Brothers Circus to raise money for the first year of operation.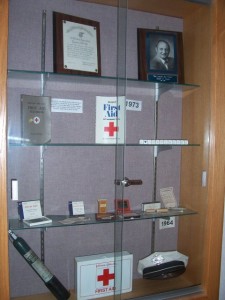 The original ambulance corps building was built in 1965 at its present location on Albert Palmer Lane in Baldwinsville, New York.  Prior to this location, Corps members worked out of the local Baldwinsville Village Hall and Police Department. Members responded from their homes and businesses.
In 1997 the membership dedicated a new building, built on the same site, which now houses four state-of-the-art NY State certified ambulances and one Squad Medic Car.
In the early days, only basic first aid was the required training for members to be qualified for patient care. Emergency Medical Technicians graduated from Upstate Medical Center (University Hospital)  in the late 1960's and early 1970's.  In 1976 the first Medic was certified to provide pre-hospital coronary care to patients.   Today EMT training continues to be provided by local agencies.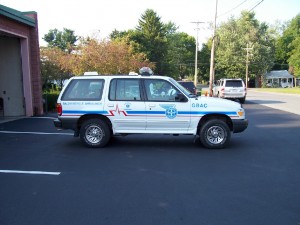 G.B.A.C. continues to offer and provide classes for its members through in- service training and through community CPR and First Aid courses. Continuous Medical Education, EMT skills training, driver training, survival skills on terrorism and domestic violence provide additional learning opportunities for its members and help develop the important skills needed to give the high level of care expected by the community.